Weekly Lineup
---

6 in the Morning with Brett Kane | 6-7am
Wake up with Brett Kane, weekdays from 6-7am.

Moser, Lombardi & Kane | 7-10am
Morning's they're talking about the sports stories you'll be talking about all day - It's Marc Moser, Vic Lombardi & Brett Kane weekdays 7am-10am.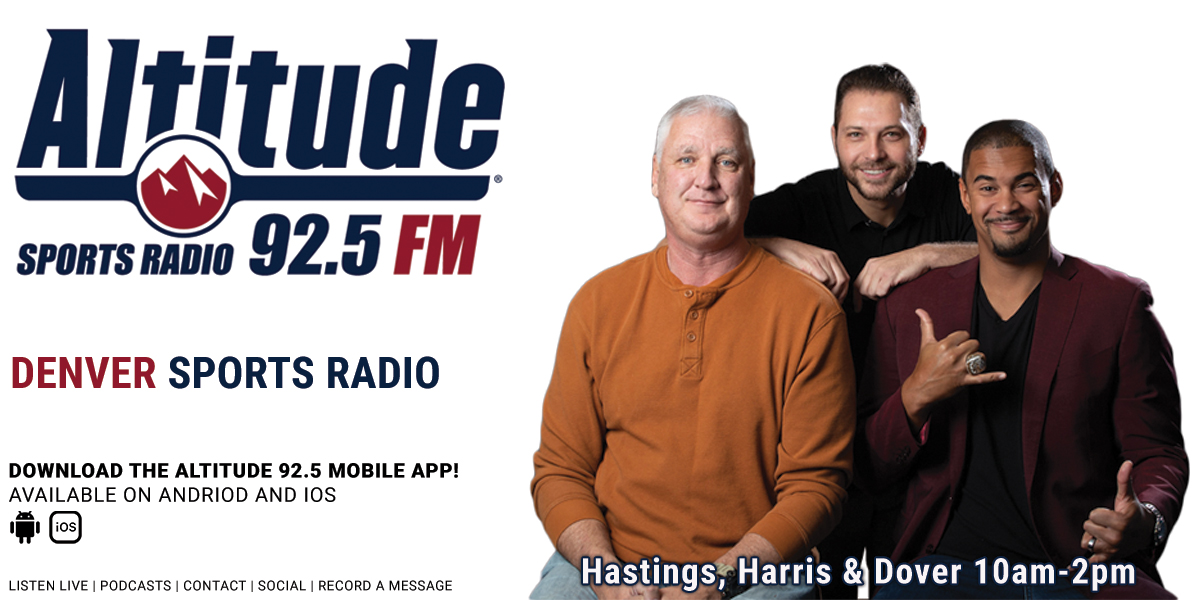 Harris, Hastings & Dover | 10-2pm
One has a Super Bowl title, one has an NBA title, one has a rec league title - It's Ryan Harris, Scott Hastings & Josh Dover weekdays 10am-2pm.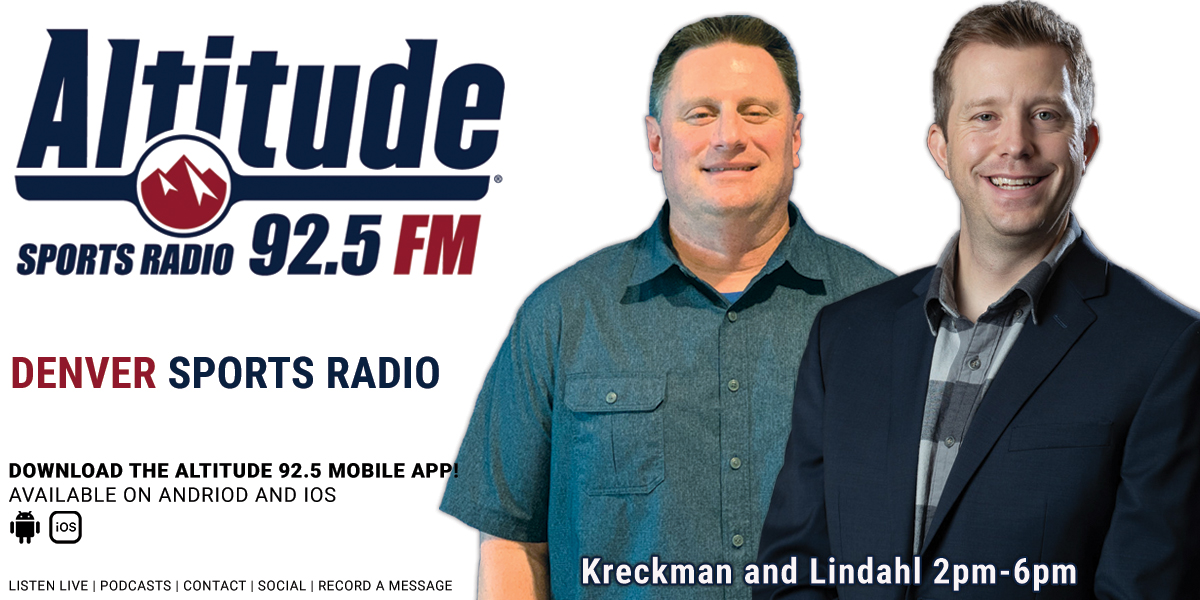 Kreckman & Lindahl | 2-6pm
They'll make you think, they'll make you laugh, they'll entertain you on your drive home - It's Nate Kreckman and Andy Lindahl weekdays 2pm-6pm.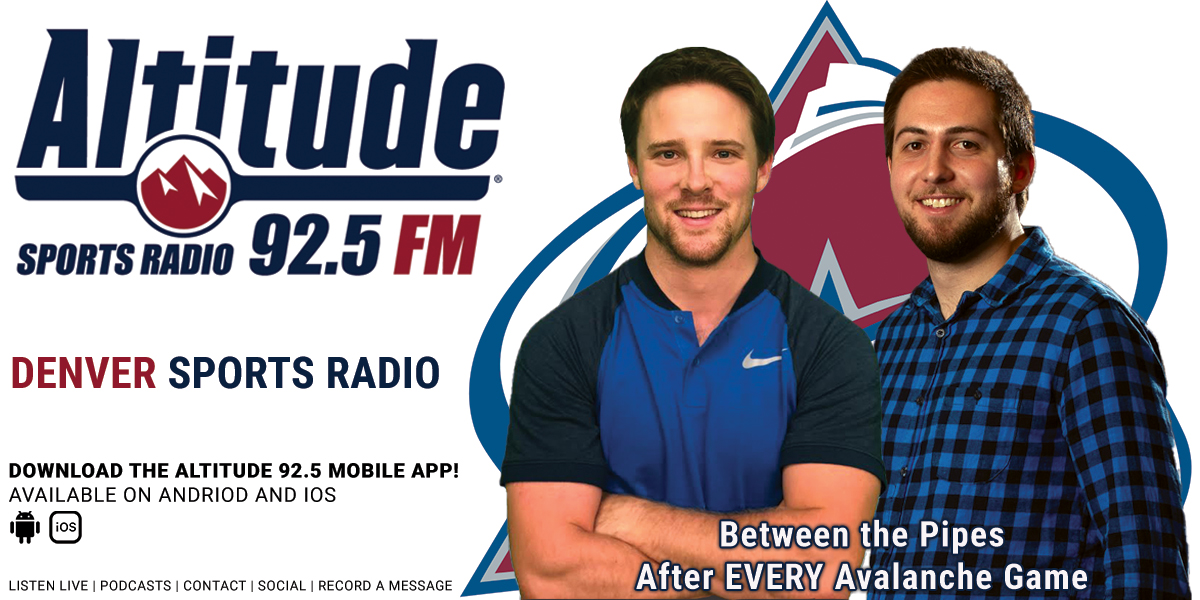 Between the Pipes

| Avalanche Postgame Show with Alex Rajaniemi and Mark Springer

Every game this season, the broadcast for every Avalanche game goes into overtime with Raj and Spring. Special guests, listener reaction and more! Twitter: @RajOnRadio and @MarkAMark TEXT: 30933 CALL:3035040925

In the Paint | Nuggets Postgame Show with Josh Dover
Go up and down the hardwood with Josh Dover after EVERY Nuggets game. TEXT: 30933 CALL:3035040925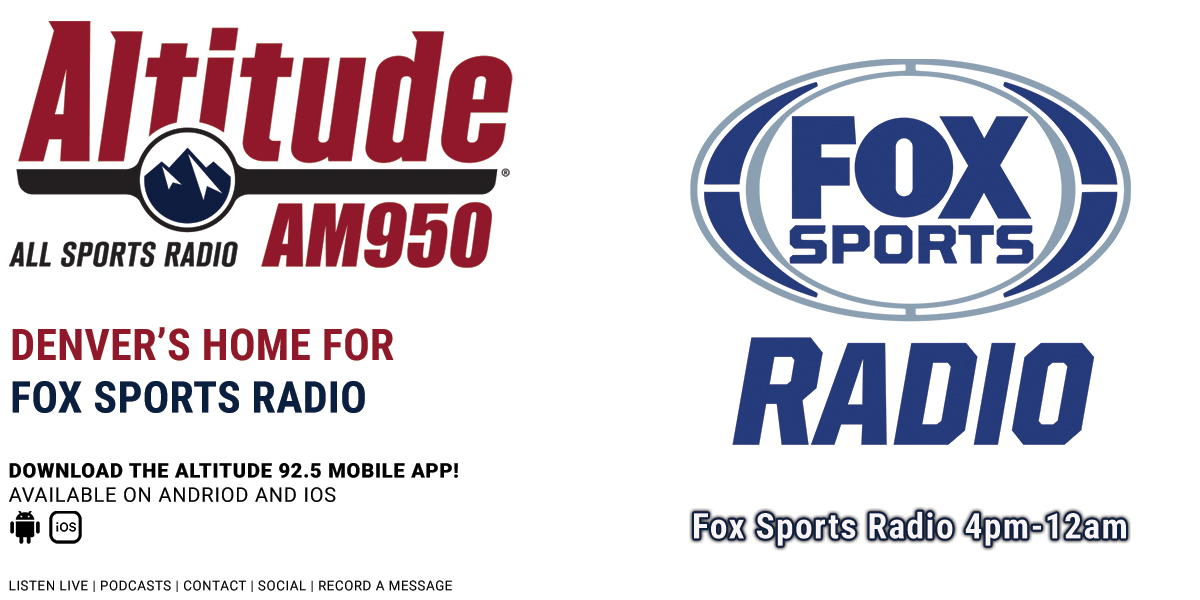 Fox Sports Radio 

| 4pm-12am

Fox Sports Radio syndicated content.
All other times will be Fox Sports Radio. Play-by-play home of the Colorado Avalanche, Denver Nuggets and Colorado Rapids.