Kreckmand and Lindahl Hour One - 7/24/19
---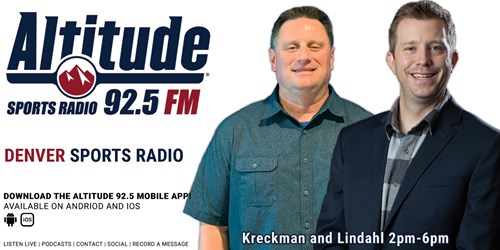 0:00 Jeff Legwold joins K&L. Elijah Wilkinson gaining on Garrett Bolles at LT, the leash on Drew Lock, possible free agent moves, and more.
13:39 Adam Rank of NFL Network joins K&L. Discussing his season 
prediction for the Broncos, his expectations for Noah Fant and other rookies, and his top fantasy pick on the Broncos this season.
35:32 Courtland Sutton has been getting some advice from defensive players.
40:43 Rockies lose game one of their double header with the Nationals. Exploring trade options for Charlie Blackmon.