Kreckman and Lindahl Hour Two - 8/2/19
---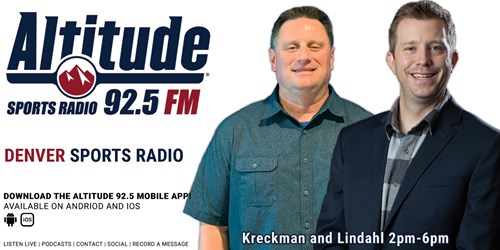 0:00 Broncos that did not do so well in the Hall of Fame Game.
12:46 NBA announces the 2019 Christmas Day games. The Nuggets will host Zion and the Pelicans.
22:12 Adam Hill of ESPN 1100 in Vegas joins K&L. Discussing the Raiders, Antonio Brown drama, Hard Knocks behind-the-scenes, and more!
39:44 Ryan Harris' interview with Phillip Lindsay at the Hall of Fame Game.