Kreckman and Lindahl Hour Two - 7/22/19
---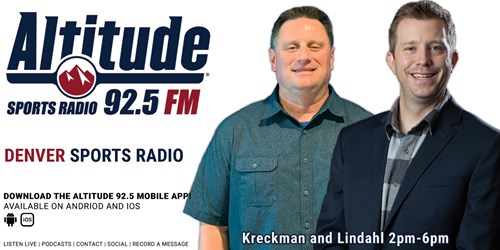 00:00 Are Nate and Andy concerned with the Broncos' offense?
9:34 Rockies start a series in DC tonight after a big win in New York yesterday.
18:56 An award winning lamb is under investigation for PEDs.
22:20 Andy has a list of the best wide receivers prior to World War II.
29:49 Nate and Andy talked with Broncos WR Courtland Sutton on Saturday.
35:37 Reaction to Courtland Sutton's honest comments.