Kreckman and Lindahl Hour Two - 7/17/19
---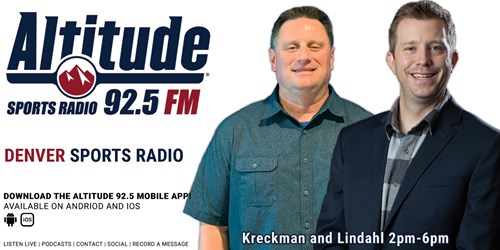 00:00 Jonas Knox of Fox Sports Radio joins the show to give his thoughts on the Broncos, an 18-game NFL schedule, and the NL West in MLB.
12:41 Drew Lockout 2019 comes to an end.
15:30 An update on our show stealing the morning show's wiffle-ball bat: Wonderboy.
18:57 John Elway comments on the goals and expectations for this season.
23:58 Jeff Bridich comments on the current state of the Rockies.
38:29 More on Drew Lockout 2019.