Kreckman and Lindahl Hour Three - 8/5/19
---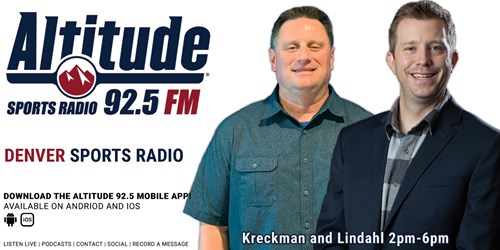 0:00 Lindsay H. Jones joins K&L. Discussing her travels through the training camps in California, update on the holdouts from Elliott and Gordon, how the Rams plan to use Gurley, and more!
15:19 Baker Mayfield bites open then shotguns a beer while at a Cleveland Indians game.
24:06 Jeff Legwold joins K&L. Discussing all things Broncos training camp including his thoughts on the brawl at practice, Theo Riddick, and if there has been anything that can help shine some light on the 2019 season.
36:07 Update on Antonio Brown's nasty feet.