Kreckman and Lindahl Hour Three - 7/30/19
---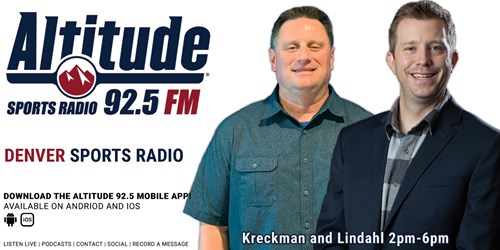 0:00 Nick Groke joins K&L. Talking all things Rockies before the trade deadline including who on the team is the most trade-able, Jake McGee's future, his thoughts on Charlie Blackmon, and more!
19:15 The most memorable play in Broncos history: Champ Bailey's 100-yard interception return against the Patriots or Tim Tebow's game-winning pass to Demaryius Thomas against the Steelers?
29:59 Further discussing Jon Gray's progression this season and taking a look at the Rockies farm system.