Kreckman and Lindahl Hour Three - 7/24/19
---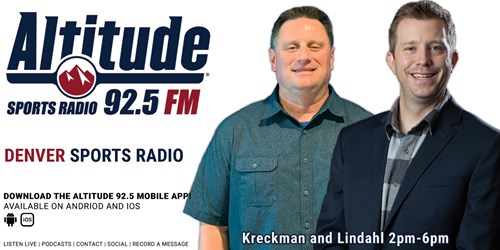 0:00 Nate Davis joins K&L. Takeaways from the first week of Broncos training camp, state of the AFC West, and 2019 season predictions.
9:52 Romi Bean joins K&L from Broncos Training Camp. All things Broncos, injury update on Jake Butt, first thoughts on Sanders 
participating in 7v7, installing a new offense, and more!
22:29 Options for the Rockies before the trade deadline and if they need 
to start looking ahead to next season.