Kreckman and Lindahl Hour Three - 7/22/19
---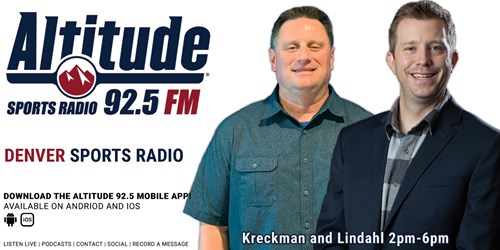 00:00 More on Nate's lack of interest in pre-1980s football.
4:32 Vic Fangio comments on passes being batted down at the line of scrimmage.
14:23 Scott Hastings stole Wonderboy from Andy's car.
15:17 Barry Sanders retired 20 years ago this week.
27:48 Our Broncos insider Jeff Legwold joins the show.
42:02 The Rockies/Nationals game in DC tonight is postponed.
43:59 The Broncos offensive line and Garett Bolles.