Kreckman and Lindahl Hour One - 8/2/19
---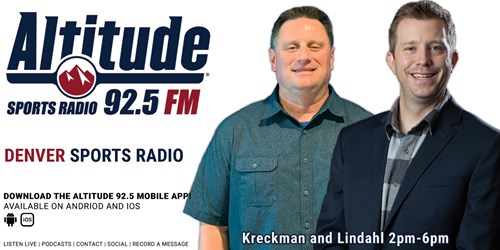 0:00 Reaction Friday! The Broncos beat the Falcons thanks in part to the help of Khalfani Muhammad.
17:49 Broncos that shined in the HOF Game on both sides of the ball.
26:00 Jeff Legwold joins K&L. Discussing all things Broncos including which players mad the biggest impact, Drew Lock, thoughts on the o-line, and more!
41:52 The last good player Jeff Bridich and the Rockies brought in from free agency.