Kreckman and Lindahl Hour One - 8/1/19
---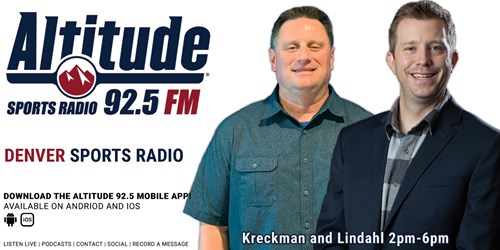 0:00 Football is back! The Broncos take on the Falcons in the Hall of Fame Game tonight!
14:56 Expectations for Vic Fangio's head coaching debut.
26:20 Dan Szymborski joins K&L. Discussing all things Rockies including their talent drop-off after their best players, controlling the salary cap, keeping Jon Gray long-term, and more!
39:49 Vic Fangio has a kidney stone but is still planning to coach... Vic Lombardi joins to give his thoughts and to discuss all the festivities in Canton.