Kreckman and Lindahl Hour One - 7/31/19
---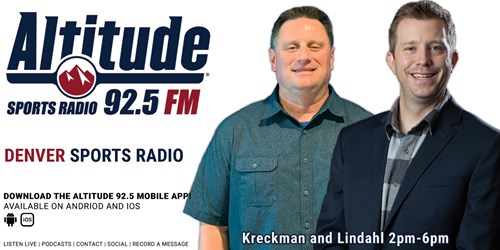 0:00 MLB Trade Deadline just passed. Then, the guys discuss the necessity of the NFL preseason.
17:17 Trade: Rockies acquire RHP Joe Harvey from the NY Yankees in exchange for LHP Alfredo Garcia.
26:09 Frank Schwab of Yahoo Sports joins K&L. His thoughts on the greatest moment in Broncos history, Champ Bailey, expectations for the 2019 season, and more!
41:33 Trade: Rockies acquire Jimmy Herron from the Chicago Cub in exchange for international signing bonus pool allotment.