Kreckman and Lindahl Hour One - 7/26/19
---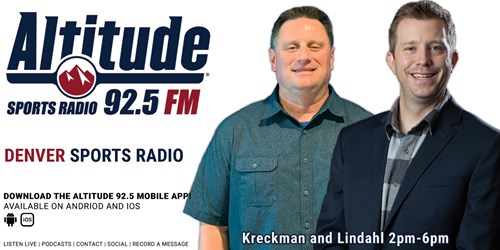 0:00 Vic Fangio makes the ultimate Broncos sin calling "Broncos Country", "Broncos Nation"...
14:18 Pac-12 commissioner proposes morning kickoffs on FOX.
28:36 Matt Nagy explains why a word was misinterpreted during his rendition of "Take Me Out to the Ball Game".
39:21 The Broncos offense has their best day of training camp so far this season.