Kreckman and Lindahl Hour Four - 8/6/19
---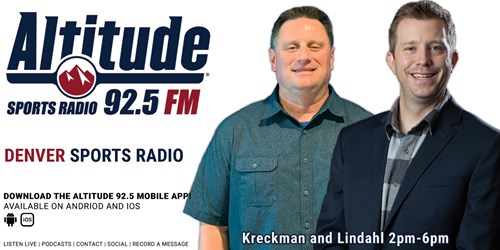 0:00 Sutton and Sanders speak to the media on their fight yesterday at camp.
12:06 Developing Drew Lock into a professional starting QB.
22:35 The High Five: Aaron Rodgers is not a fan of joint practices, Eric Dickerson has some insight into Zeke's holdout, Antonio Brown could have frostbitten feet, and the Redskins will host a betting broadcast this week.
35:26 Giannis Antetokounmpo would exchange his NBA MVP award for a gold medal in the FIBA world championships for Greece.