Kreckman and Lindahl Hour Four - 8/5/19
---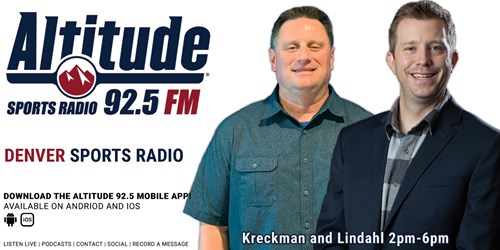 0:00 Vic Fangio and the Broncos trying to play down the brawl at training camp.
15:20 Do kids want to grow up to be pro athletes or team owners?
28:15 A lack of optimism for the Broncos in the national perspective.
33:51 The High Five (w/ a bonus story): Sutton and Sanders brawl at camp, Brady on how he is still able to play in the NFL, Case Keenum not aware of his position on the depth chart, Freddie Kitchens responds to Bob Wylie's comments, JJ Watt breaks a kids bike riding into joint training camp with the Packers, and Quinnen Williams is going to play with himself... on Madden.