Kreckman and Lindahl Hour Four - 7/31/19
---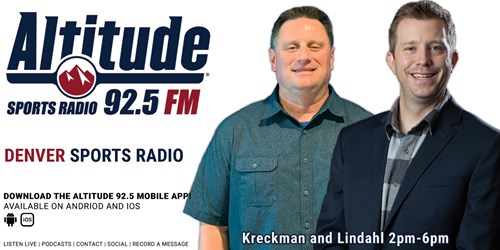 0:00 The top-ten pass rushers in the NFL according to Joe Thomas. Von Miller comes in at number four.
14:05 Wade Davis gives up all five runs in the Rockies loss to the Dodgers.
27:13 The High Five: Michael Thomas becomes the highest paid WR in the NFL, Trent Williams is not happy with the Redskins, Tom Brady is bulking up for the season, Panthers are wanting to build a new retractable-roof stadium in North Carolina, and the trailer for the new season of Hard Knocks with the Oakland Raiders.
38:43 Nikola Jokic knows how to party in Serbia.