Kreckman and Lindahl Hour Four - 7/30/19
---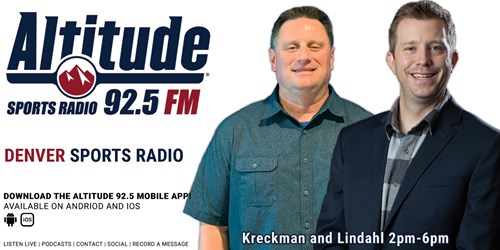 0:00 A look at the Broncos depth chart for this week against the Falcons.
12:46 More info on Tulo's fallout with the Rockies.
24:12 The High Five: Dallas Cowboys allegedly conspired with police to cover up car accident involving Ezekiel Elliott, Andrew Luck still hasn't taken the field at camp, Brian Flores says Ryan Fitzpatrick is the clear starter at QB, Larry Fitzgerald has never seen a QB like Kyler Murray, and Jon Gruden really likes Nathan Peterman at QB...
38:12 Bill Belichick made a 69 joke...?