Kreckman and Lindahl Hour Four - 7/29/19
---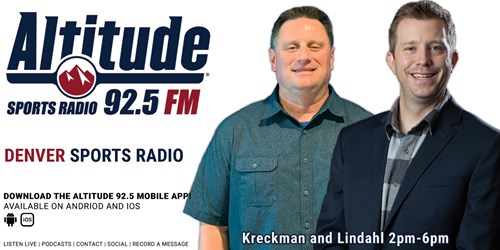 0:00 Expectations for the Broncos' rookies this season.
8:51 Jeff Legwold joins K&L. Talking all things Broncos including his first 
thoughts on the depth chart for the HOF game, if we can expect any starters to play, how coaches could take advantage of the new P.I. rules, and much more!
28:14 The High Five: Vic Fangio is not happy with Phillip Lindsay's chiropractor, Theo Riddick visited the Broncos, Rodger Goodell to testify under oath on blown call during the NFC Championship game, Tyreek Hill speaks to the media, and the Dolphins fire their OL coach for "football" reasons...
41:07 Celebrating national buffalo wing day!