Kreckman and Lindahl Hour Four - 7/26/19
---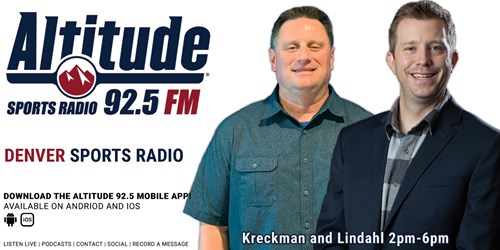 0:00 Memories from previous Broncos training camps at Mile High Stadium.
11:02 Phillip Rivers comments to the media on Melvin Gordon's holdout from training camp.
23:57 The High Five: Vic Fangio commits the ultimate Broncos sin, Matt Nagy clarifies his rendition of "Take Me Out to The Ball Game", Phillip Lindsay ranks 68 on the NFL Top 100 list, Fangio will be the first to challenge pass interference, and the Giants are going to need a lot of help at WR this season.
41:17 The Weekend Preview: The Rockies take on the Nationals, Broncos make their return to Mile High Stadium, and the WNBA All-Star Game.