Kreckman and Lindahl Hour Four - 7/24/19
---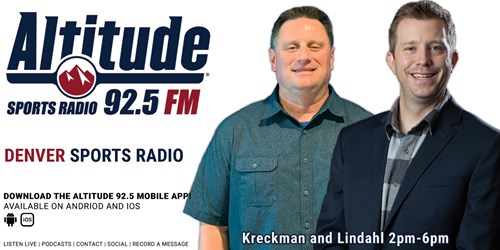 0:00 Vic Fangio takes to the podium after Day 6 of training camp.
7:25 Nate Kreckman's interview with the head coach of CSU Rams football Mike Bobo.
24:50 Jeff Legwold re-joins K&L. Time table for players to learn a Scangerello offense, death by inches, injury scares at practice, and more!
37:31 The High Five: Jalen Ramsey shows up to camp in a armored car, Titans OT Taylor Lewan takes a polygraph test in response to PED allegations, Eli Manning has a new appreciation being Giants QB, Cam Newton will have a pitch count during training camp, former Seahawks S Earl Thomas does not regret decision to flip off the Seattle sideline.