Kreckman and Lindahl Hour Four - 7/23/19
---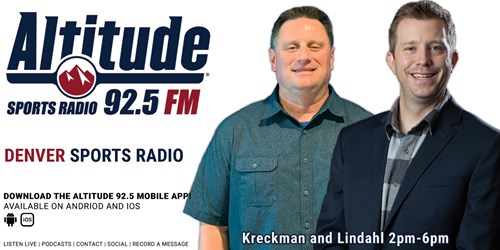 0:00 Nick Rolovich, University of Hawaii football coach, joins K&L. His expectations for the season, getting Hawaii back on the map, his time as a Broncos QB at camp, and much more!
16:33 Vic Fangio's decision making skills and how he will react in stressful game-time situations.
27:06 The High Five: Broncos waive K Taylor Bertolet and sign P Justin Vogel, Rick Spielman talks to the media about Kirk Cousins, Adrian Peterson got himself in serious financial trouble, D. J. Durkin is a guest coach for the Falcons, and Mark Sanchez will be a CFB analyst for ESPN.
41:13 The Mark Sanchez butt fumble.