Kreckman and Lindahl Hour Four - 7/22/19
---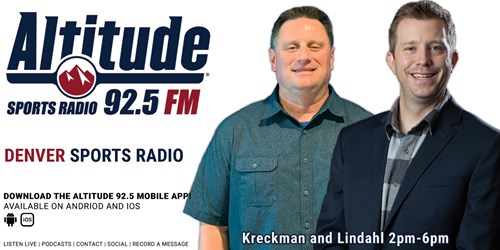 00:00 Nate says the Broncos defense is good and their offense is bad.
12:16 Cincinnati Reds wore their 1961 sleeveless jerseys yesterday.
22:37 Nate and Andy talked with Broncos CB Chris Harris Jr. on Saturday.
33:49 The High Five: Rich Scangarello has a comparison for Royce Freeman and Phillip Lindsay, Odell Beckham Jr. felt disrespected by the Giants, Ezekiel Elliott is undecided on holding out, Tom Brady doesn't have a new contract on the table, and Le'Veon Bell is sick of being told to stick to football.