Kreckman and Lindahl Hour Four - 7/19/19
---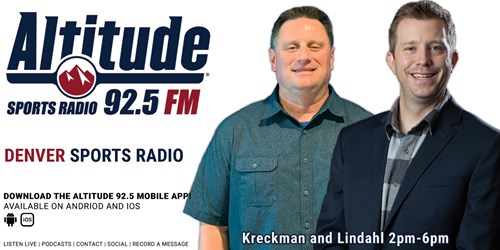 0:00 DJ Lemahieu's success could help lift some of the altitude stigma on Coors Field.
14:54 More on Drew Lock's training camp so far. QB competition for the backup slot.
22:15 The High Five: Vic Fangio bans music at training camp, Mike Shanahan will return to Broncos camp this weekend, Emmanuel Sanders makes his official return, Tyreek Hill will not be disciplined after allegations, Darren Sproles will return to play with the Eagles on a one-year contract.
34:42 The Weekend Preview: The Rockies take on the Yankees and the guys will be at Broncos Training Camp this Saturday!