Kreckman and Lindahl Hour Four - 7/18/19
---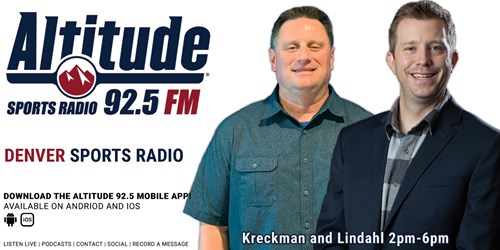 0:00 The best sounds from today's post-practice press conferences.
10:11 Injury update on Todd Davis.
22:38 The High Five: Flacco's first day back at training camp, the Broncos resign RB David Williams, Melvin Gordon says he has the support of his teammates during his holdout, man who shined laser at Tom Brady in Arrowhead pleads guilty, an update on the Vegas Raiders new stadium, and Matt Nagy's version of "Take Me Out to the Ball Game".
34:13 Aaron Boone goes full Bagel Guy.