Kreckman and Lindahl Hour Four - 7/17/19
---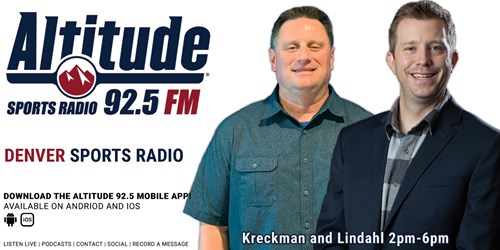 00:00 Drew Lockout 2019 is over and depth at wide receiver.
21:06 The Giants beat the Rockies 11-8 today with Jon Gray on the mound, so is he still their ace?
24:34 The High Five: Drew Lockout 2019, Broncos QBs, injury updates on Phillip Lindsay and Emmanuel Sanders, CBA talks are over after a day, and Baker Mayfield still doesn't like Hue Jackson.
41:27 Training Camp starts tomorrow, more on our hostage of Wonderboy, and Katy Winge shares her experience with Wonderboy.