Kreckman and Lindahl Hour Four - 7/16/19
---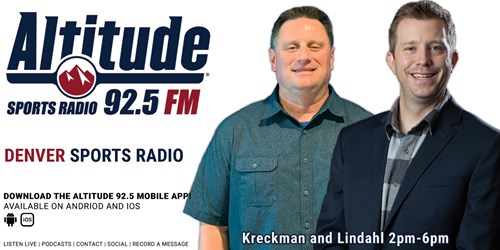 0:00 Drew Lock could potentially hold out of training camp this season.
12:07 Direction of the Rockies only two weeks away from the trade 
deadline.
26:14 The High Five: Drew Lock holding out, Emmanuel Sanders will not be 100% for training camp, the Packers are giving out signed grass seed from Lambeau Field, players react to their Madden 20 ratings, and no one has gotten payed from the 40-yards of gold competition.
36:00 Final thoughts before the Rockies/Giants tonight at Coors Field.