Hour 1 of Hastings, Harris & Dover - 1/9/19
---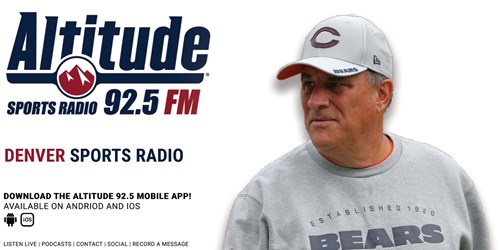 Segment 1: 0:00 Starts out with BREAKING NEWS: Broncos Hire Bears ex-Defensive Coordinator Vic Fangio. 6:07 Fangio gets first opportunity because the defense overproduced this season. Finishes segment on how Fangio is a "lifer" football coach, he has been in the business for 40 years. 

Segment 2: 10:14 Starts with clip of Nuggets game last night. Hastings, Harris & Dover talk about Jokic having another triple double in the big win against the Miami Heat. At 10:50 Head Coach of the Denver Nuggets, Michael Malone joins the show to talk about the Nuggets win last night as well as the big game against the Clippers tomorrow night. Segment ends with Malone asking about the "feel around town" after news broke of the Broncos hiring the new HC. 

Segment 3: 29:54 Recapping Vic Fangio becoming the new HC of the Denver Broncos. Other news touched on is the Nuggets remaining in first place in the West. Segment ends with how Elway and Fangio must have had a good talk during dinner which helped him obtain the HC job. 

Segment 4: 35:10 More breaking news is that Gary Kubiak will become the OC for the Broncos under Fangio (Reported from Pro Football Talk). Ryan Harris talks about what it was like playing for Kubiak during the Super Bowl season in 2015 (36:09).