Hastings, Harris and Dover Hour Two - 7/25/19
---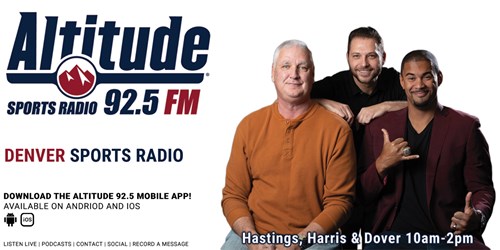 Segment 1: 0:00 We have our Sound From Around segment here where we listen to all the sound from around the sports world!
Segment 2: 12:47 We discuss all things Broncos offense here.
Segment 3: 23:33 We break down all things Broncos defense here.
Segment 4: WE listen in on Vic Fangio's press conference as well as bring in Broncos running back Devontae Booker for a great interview.