Hastings, Harris and Dover Hour One - 7/25/19
---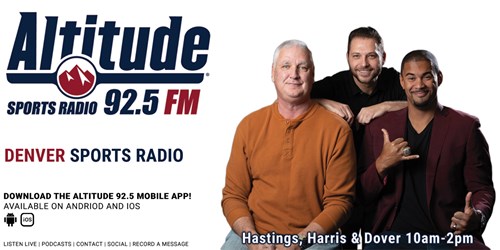 Segment 1: 0:00 We wish Dover a happy birthday and we also go on to discuss all things Broncos live from training camp.
Segment 2: 16:56 We discuss all the guys missing camp with contract disputes as well as undrafted free agents.
Segment 3: 27:00 We discuss all things Rockies here.
Segment 4: 38:25 We break down all the Broncos individual goals here.