The No Huddle Postgame Show LIVE at Blake Street Tavern pres. by Exotico Tequila
---
This year the No-Huddle Postgame Show with Andy Lindahl is back and better than ever-- because not only do you get a full commercial-free dose of Broncos coverage from Andy featuring YOUR calls on the game, but now WE'RE WATCHING THE GAME AND BROADCASTING EVERY SHOW from the famed Blake Street Tavern! Get out to the bar, watch the game with Andy and your favorite Altitude personalities and join the show LIVE from Blake Street on-air with Andy!
The No-Huddle Postgame Show is presented by Exotico Tequila.
Up your cocktail game with the smooth, 100% blue agave taste of Exotico Tequila. Handcrafted in Mexico, Exotico combines exceptional quality with affordable price. Raise a glass, and your expectations, with Exotico Tequila. Please enjoy responsibly.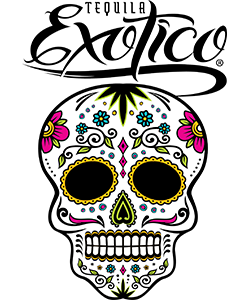 SHOW SCHEDULE
9/12 at New York Giants 2:25pm Kickoff, Show Start approx. 5:30pm
9/19 at Jacksonville 11:00am Kickoff, Show Start approx. 2:00pm
9/26 vs New York Jets 2:05pm Kickoff, Show Start approx. 5:00pm
10/3 vs Baltimore 2:25pm Kickoff, Show Start approx. 5:30pm
10/10 at Pittsburgh 11:00am Kickoff, Show Start approx. 2:00pm
10/17 vs Las Vegas 2:25pm Kickoff, Show Start approx. 5:30pm
10/21 at Cleveland 2:25pm Kickoff, Show Start approx. 5:30pm
10/31 vs Washington 2:25pm Kickoff, Show Start approx. 5:30pm
FULL BRONCOS SCHEDULE: